Buy cheap virgin Indian hair weave online for your dreamy hairstyle. Hair weaves are good choice for you, when you want to have longer and thicker hair in a short time. with this match, on the one hand, you can save money. On the other hand, they are very suitable to make hair wigs.
Item NO: MW65
Weft Type: 3pcs Hair Wefts& 1 pc closure
Hair Type: 100% Indian Virgin Hair
Hair Texture: Body Wave
Weight for Wefts: 95 grams per bundle
Lace closure and hair weave sell together to help you save much money. Here, we provide 5 pieces and 4 pieces for you to choose, like remy body wave hair and Indian hair extensions. Lots of our closures have free part and middle part, so when you buy them, you could choose what kind of them you like, such as curly hair extensions or body wave hair. No matter what you choose, the hairstyle you made will be very attractive.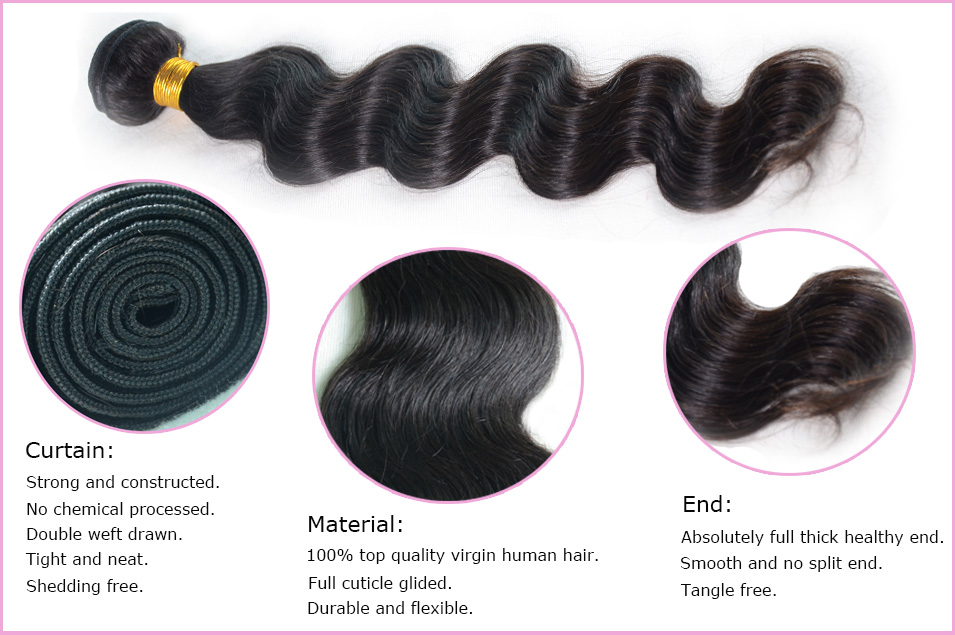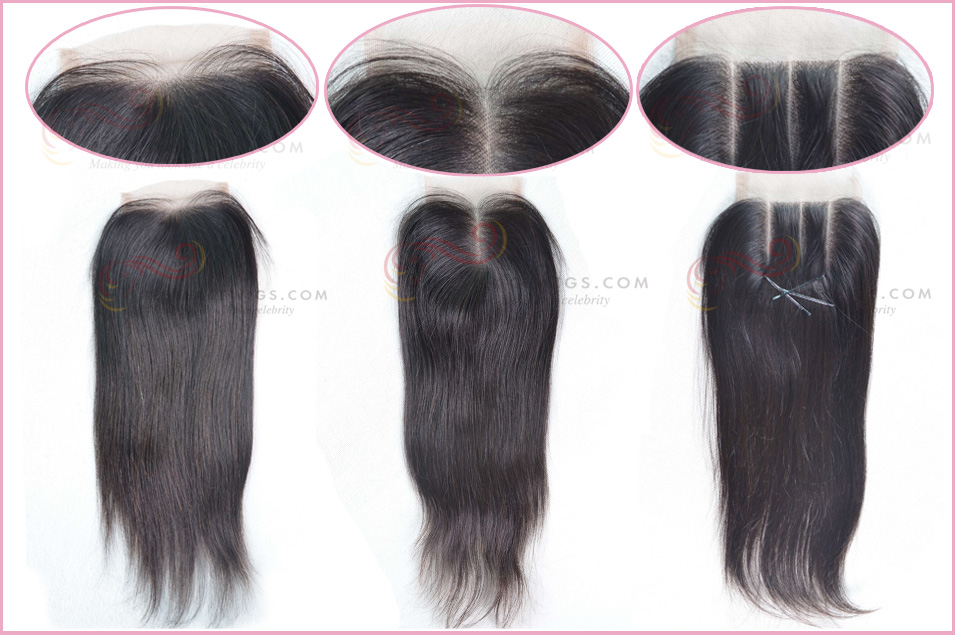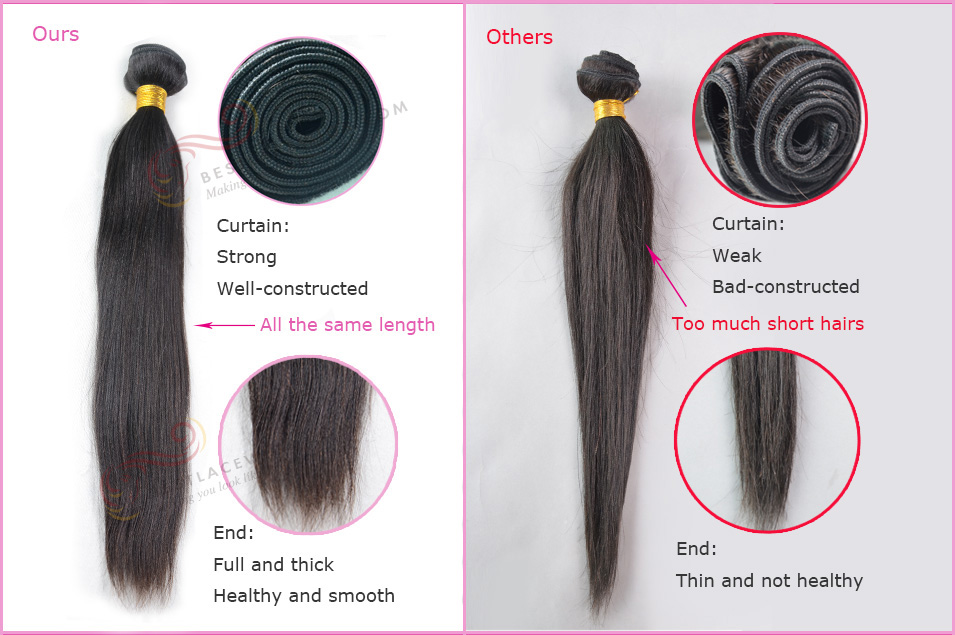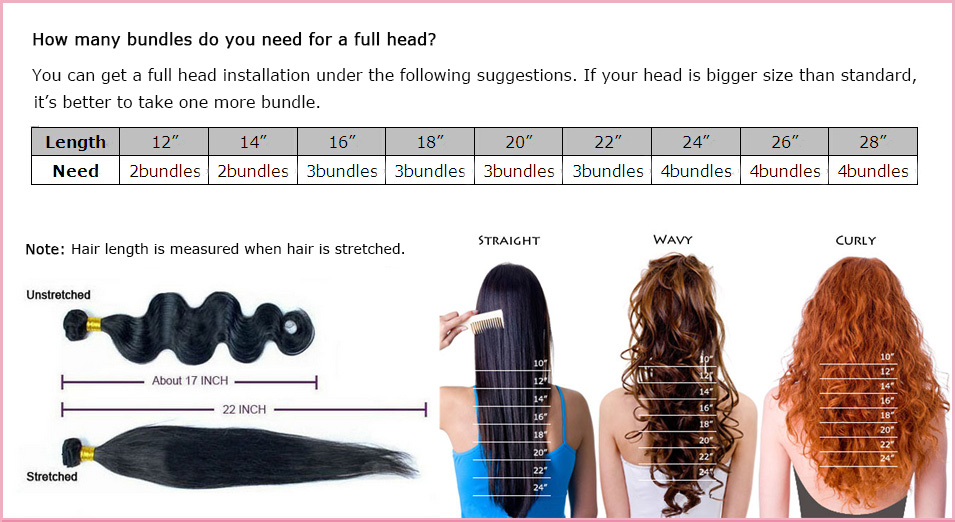 Video Reviews of 3Pcs Virgin Indian Hair Weaves With 1PC Lace Closure Body Wave [MW65]
Customer Reviews
Customer Comments of 3Pcs Virgin Indian Hair Weaves With 1PC Lace Closure Body Wave [MW65]
By: ch***a (Posted on 11/2/16)

beautiful hair, even after a year of wearing it its still soft and has great body and bounce. there is quite a bit of shedding going on though but thats to be expected after 4 uses and cutting up of the tracks.
By: am***y (Posted on 10/27/16)

I am convinced that the people leaving good comment here were paid to do so, This company is garbage! I ordered my hair and it's already over a week and they still haven't shipped it. Never ordering from here again, even the hair is $1
By: me***a (Posted on 7/4/16)

I just received my hair it came in 4 days only because it was over the weekend and I'm very happy, the hair feels amazing and so soft. Great customer service and fast response they even sent me a gift as i ordered the hair for my birthday. I cant wait to wear the hair!! Would definitely recommend BestLaceWigs, I'm always satisfied when buying from them.
By: jo***a (Posted on 6/2/16)

This hair is really soft, Fast shipping, and great customer service. Ordered this hair twice
By: me***o (Posted on 2/19/16)

this hair is pretty good. I am a stylist and I use it often on my clients.
By: ya*** (Posted on 2/14/16)

The hair is soft and when I run my fingers through it the curls bounce right back. It has a processed smell but that's nothing a cowash can't fix. I'm giving 3 stars because my lengths weren't correct. I ordered 14, 16, 16 but I received 14, 18, 18. I planned on cutting the hair anyway but I still would have liked to get my correct lengths....
By: ma***a (Posted on 2/10/16)

The hair is alright. It was perfect at first . I would curl and straighten perfectly and the I started wearing the hair in its natural state and that was also great, but when I tried to straighten it it wouldn't stay straight or it would tangle up. And I tried to blow the hair out and then straighten it but it won't lie straight, so I can only wear it in its natural state now. The lengths is true to size and so is the closure. This hair is more remy than it is virgin honestly. But then again why do you expect with that price ? So I give it three stars
By: pe***y (Posted on 10/5/15)

Perfect hair.It's very nice.
By: ka***a (Posted on 9/23/15)

7 months later and the hair is still in great shape. I ordered a 12 inch closure and 3 bundles (14,16,18) back in February 2015 around Valentine's Day. I've had two sew ins and am now thinking on making a wig out of it. I've worn it natural, flexi rodded it, and wand curled it (my favorite). The closure looks realistic and when I had it curled (wands or rods) people thought it was my hair. UNBEATABLE FOR THE PRICE! I also bleached the knots on my closure and bleached the ends of the hair with no issues!
By: ja***e (Posted on 9/19/15)

I simply love this hair! I have received so many compliments. I waited to post a comment, I wanted to wear it for a while to see if it tangled or sheds and it is awesome it has been in a month it is beautiful...great quality and buy!
By: ap***e (Posted on 8/20/15)

I received the hair today, there is no bad smell, and the length it true to length. I can't wait to install it!
By: an***l (Posted on 8/19/15)

I received my hair like a month ago and I love it,doesn't shed nor tangles,and is very soft,it had a little bit of a bad smell though which seems to get better the more I wash it...other than that I love my unit
By: ma*** (Posted on 7/19/15)

Just got this hair and can't wait to try it out.. It's soft and there's no odor this my second time ordering from this site and so far I am satisfied
By: ca***y (Posted on 7/4/15)

Nice hair. I just received it today. The hair is very soft, no shedding. can't wait to install it!
By: je***a (Posted on 7/2/15)

OMG, I received the hair today. Let me tell you, the quality is good. The hair is very soft. The price is very nice. Love you, Bestlacewigs!!!
Write Your Own Review
Q & A
There is no product questions yet.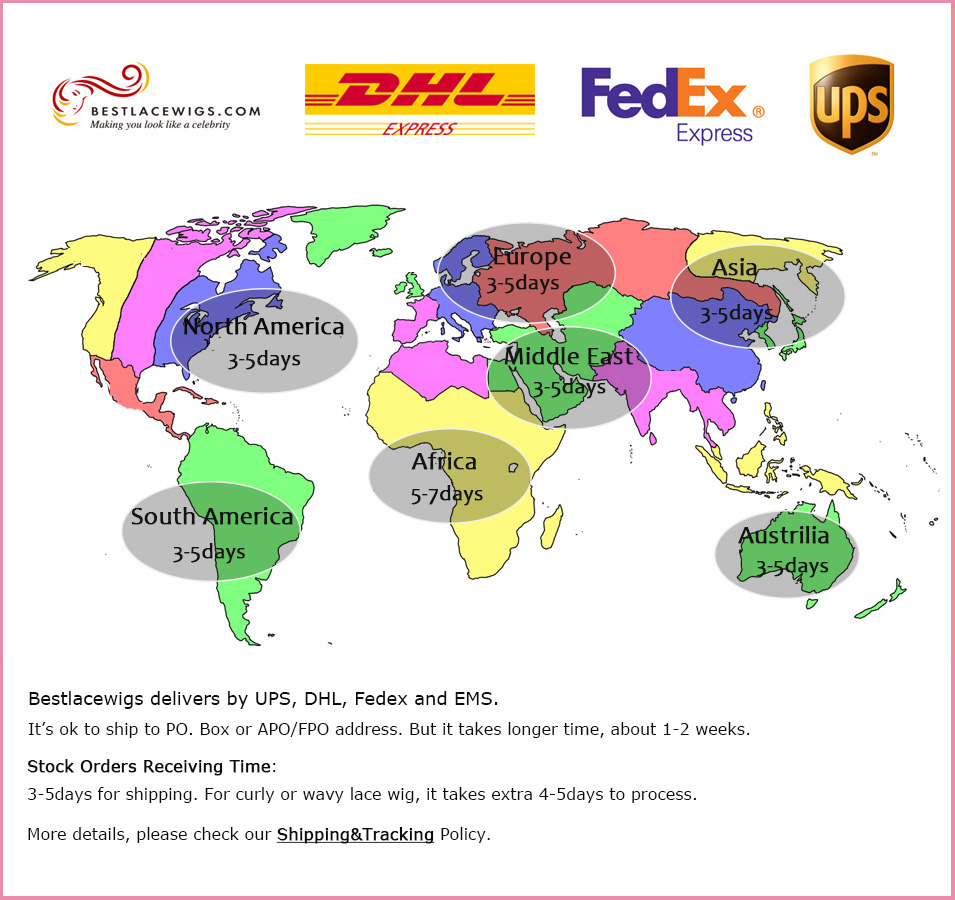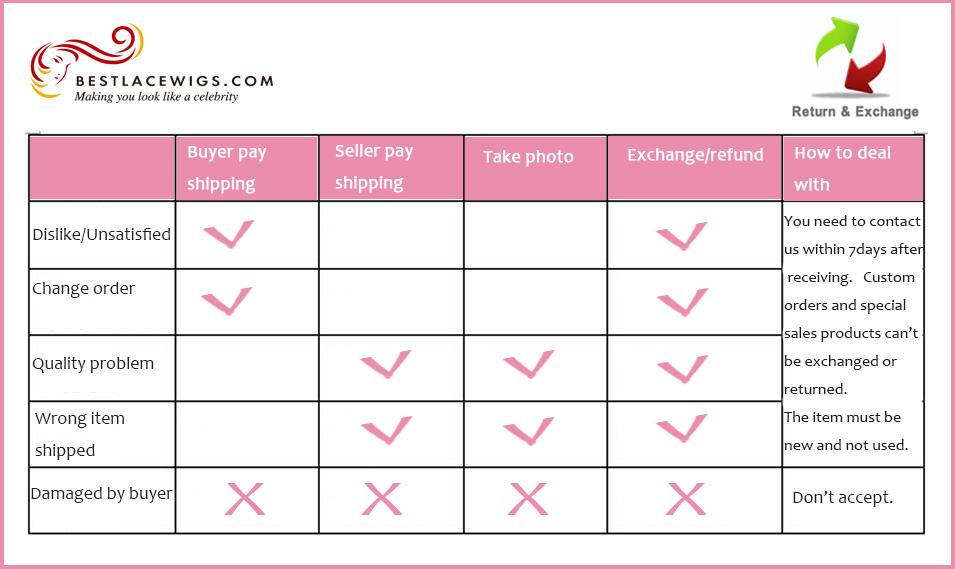 Click here to download the detail document.