 Product Photoes
With Malika Haqq hair style, you can get unique experience and feelings. Virgin Human Hair feels soft and smooth. Full lace glueless lace wigs can be worn without glue and parted anyway you want, free parting, ponytails and up-dos.
Item NO: GSW301
Photo Hair Color: Natural Color (#1B at root and fading gradually to 2# or 3# at tip)
Photo Hair Length: 18inches
Hair Type: 100% Virgin Human Hair
Hair Texture: Silky (Non-Yaki)
Hair Density: 120%
Hairline: Normal Hairline
Lace Material: Swiss Lace/French Lace
Baby Hair: Baby Hair around the Perimeter
Bleached Knots: Yes (about 2inches in front)
Type Of Knots: Double knots
Want to have the same hairstyles with your idols? Our virgin chinese hair can help you, as well as our other celebrity wigs, like full lace wigs and malika haqq hair style. The hairs of our wigs are used 100% human virgin hair, like virgin Indian hair and virgin Brazilian hair. With our virgin remy hair and glueless lace wigs, you have no need to damage your hair and change your hairstyle, but you can have your envied hairstyles! Customer Reviews
By: sh***m (Posted on 12/15/13)

I purchased this week over a month ago. I have no complaints whatsoever. BestLaceWigs has genuine virgin hair! I have worn hair from different companies, and those companies had mixed hair. On top of that, it shed so bad. However, I have been wearing this wig from BestLaceWigs for a month now (everyday), and I have also washed it. Let me tell you, ladies, I have only seen about 5 strands fall out, and that's better than normal. Also, when the hair is washed and conditioned, the hair waves nicely. It can be worn even after it's air dried. Please don't think twice about this wig. It is a 100% 5-star grade.
By: guest (Posted on 9/7/13)

Love !!!
By: ve***m (Posted on 9/5/13)

This is one gorgeous unit! its my first full lace wig and I'm so in love with it!!
All thanks to Amy:-) she has helped me through the process.
By: guest (Posted on 9/5/13)

This is one gorgeous unit! Its my first full lace wig and I'm so In love wIth It.
All thanks to Amy! , she has helped me through this process, she's the best :-) xx
By: guest (Posted on 8/13/13)

I received both units on Thursday and Friday and they are just gorgeous I love them! Love them! Love Them! Very very soft, I am going to have so much fun wearing these units, thank you for such awesome customer service, I have ordered from in the past, But now I am back and here to stay, thank you Linda and Rita!! You Ladies Rock!!
Karen ( San Diego Ca,)
By: guest (Posted on 6/27/13)

I bought this wig a glueless full lace #4 and i looooooove it,and now im buying a full lace its soft bouncy no shedding .
By: guest (Posted on 3/18/13)

This unit is great!!!! I adore the way the layers frame my face so there wasn't a need to do any additional layering, thank God, I didn't want to risk messing it up...12 inches is more than enough for me. I ordered natural so I could lighten it to the color best suited for my complexion. I've gotten so many compliments, it's making me feel like a sexy diva!!!! Thanks Bestlace, I will be ordering again for sure.....
By: guest (Posted on 3/14/13)

So very glad I purchased this unit. The layers frames my face perfectly, so there was no need for me to trim or add additional layers. I ordered natural knowing I would add color after it arrived. Thanks Best Lace, I will be ordering again soon!!!!!!
By: na***m (Posted on 10/22/12)

This unit is the bomb! I have been wearing & making my own wigs. This is my first full lace wig & I am hooked. I can not tell you how many times I get stopped and asked what type of hair this is. And when I say that it's a wig they are all speechless. I purchased her for my recent wedding. I had a destination wedding and wanted something fabulous. It ended up being so hot that I had to wear her pinned up. She is easy to handle even with the hair being long. I brush her gently and use flex rods to set her. I now wear her down and she is truly gorgeous and worth every penny I paid for her. I WILL be buying another BLW for sure.........
By: guest (Posted on 8/19/12)

Hallo donna, this's Seraphine .
The gsw301 is wonderful, I love it. This's my first time to wear wavy hair
But this one is easy to handle. I love the texture

Write Your Own Review
Q & A
There is no product questions yet.
Look for Similar Items
Related Searches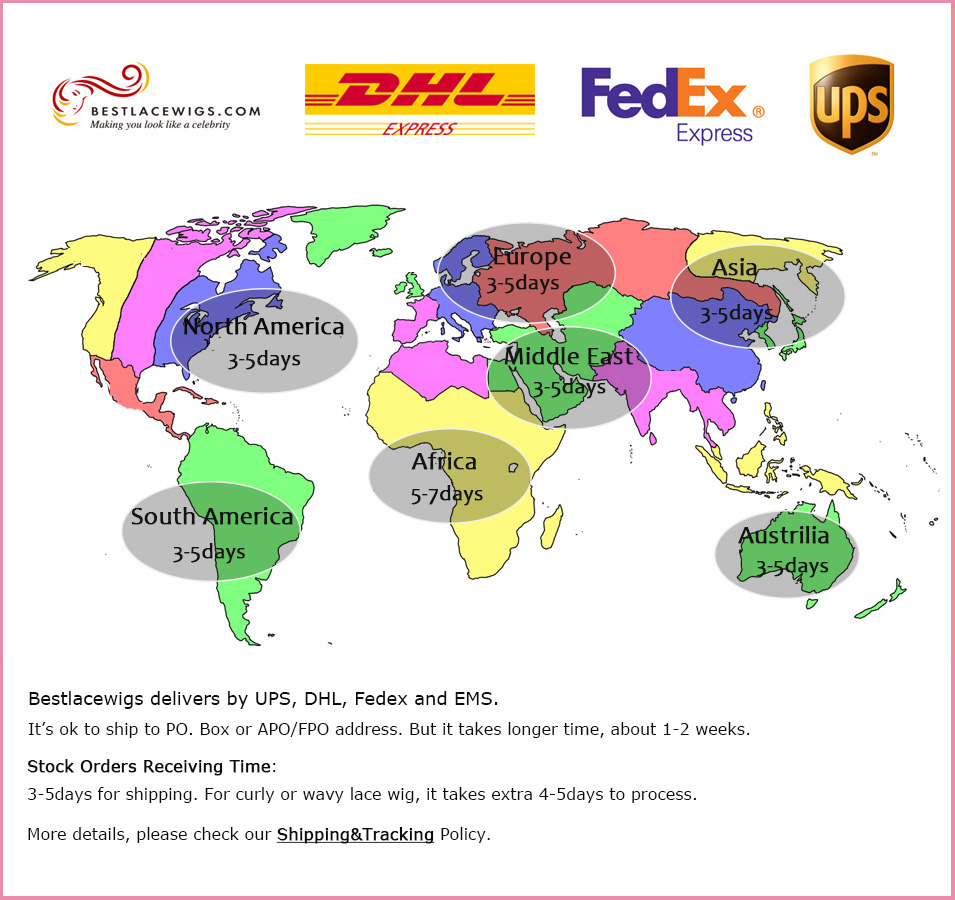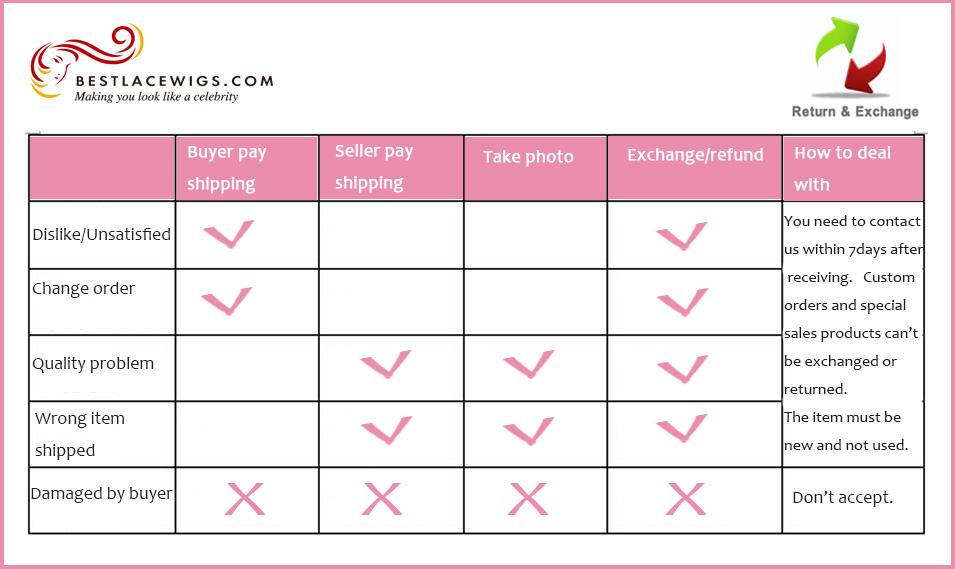 Click here to download the detail document.