Wavy lace front wigs make the hair look much bigger. When you comb the hair with your finger, it looks more beautiful.It comes with about 3inches parting room in front, but it can still looks very natural.
Item NO: SW180
Photo Hair Color: #2 dark brown
Photo Hair Length: 14inches
Hair Type: Celebrity wavy hair
Hair Texture: 100% Indian Remy Hair
Hair Density: 120%
Hairline: Normal Hairline
Lace Material: Swiss Lace/French Lace
Baby Hair: Baby Hair In front
Processing Time: 3-4 days to process before shipping
Lace front wigs are cheaper than full lace wigs. And we can ensure that the quality of lace front wigs is very good as the hairs are 100% human virgin hair. For our many lace front wigs such as way wigs and remy human hair, you have many choices to the color and hair length. Many of our other kinds of wigs are very beautiful, like huamna hair wigs and lace front wig. No matter what kind of wigs you like, just come to our website, you could find them. Customer Reviews
Customer Comments of Glueless Lace Front Wigs Celebrity Wavy Indian Remy Hair [SW180]
By: ma***y (Posted on 11/21/16)

YES..YES..YES!! I purchased SW180 Alisha Keys wig on 11/8/2016 and it arrived 11/18/2016.
I love this hair very much. First I washed and conditioned with Shea Moisture Shampoo and conditioner and hung her upside down to dry. Three hours later I combed her out added eco-styler coconut moisturizing cream and a bit of Jojoba Oil and she smell and feels like naturally grown hair.
I also used a dab of Got to be Glued to hold the thin lace down along the front.
This Wig is LOVE & FYRE!! I've purchased from Bestlacewigs before and I'm pleased and excited about this one as I was about the Brazilian Curly wig I got 3 years ago from you guys. I will purchase again and I recommend this site to ALL OF MY FRIENDS! Your Wigs Last a LONG TIME and does NOT shed..well maybe a little after the Lace is cut. LOVE YOU GUYS!
By: sa***a (Posted on 8/25/16)

This is my first time buying a wig and it was a nice surprise to find out it's a lace front. All in all, I'm excited about wearing this out.
By: vi***a (Posted on 1/7/16)

Wow,it's nice. The hair looks natural. I love this wig!
By: st***a (Posted on 12/23/15)

The texture of the hair is beautiful! i love this hair!All my friends said this hair is nice!
By: gr***e (Posted on 12/8/15)

I gave this wig a bad review when I first received it. After cutting and shampooing the wig
and curling it with a wand. I love it!!!
By: fu***e (Posted on 12/3/14)

I absolutely love this wig. I was truly surprised, the color is prefect if you like a highlighted dark/medium brown highlights= color#2. The hair is awesome. Will buy again!
\
By: na***a (Posted on 4/20/14)

I just recived my hair i have not installed it get, the hair had a smell but not that bad its like the picture to the left not as full as the right picture. But overall im satisfied with the wig than you.
By: ch***a (Posted on 4/3/14)

They have excellent customer service
By: th***a (Posted on 3/19/14)

I haven't installed yet the hair is all that it was described i will add more feedback after the install Fast delivery. Great Customer Service
By: ja***t (Posted on 3/8/14)

Love this company. This is my 3rd time ordering and i'm still impressed!!!! The hair quality is awesome. No shedding, smell or tangling. Order #4 will come right after their new year.
By: wa***a (Posted on 2/25/14)

Really good quality. A lot of grays.fast shipping good service. Will buy again.
By: guest (Posted on 2/16/14)

Love this product. Will be placing future orders
By: ta***a (Posted on 9/23/13)

Got the hair within 3 days! It was beautiful when I got it, gorgeous after the co-wash! Thank you!
By: br***a (Posted on 8/31/13)

Great! I love the hair. Good customer service. Nice and dense.
By: fu***e (Posted on 7/7/13)

Loved the hair.. Although the hair was very dark. shedding yes. Maybe because it was tied with an elastic band. But over all hair is good and soft.
By: ma***n (Posted on 6/5/13)

It haven't been installed but I've washed it and it feels good so far
By: un***a (Posted on 6/5/13)

Upon the process of shipment the seller was very evasive with contact in a good way. I loved the updates of the product and the shipping was super fast !! i will love to order from them again. i noticed that the hair was similar to my own hair color which is light brown except the hair was darker and for some reason i thought the hair would be black so im veryyy pleased that the hair was in a lighter color. The hair had no shedding. The hair looks and feels soo beautiful and also the hair has a smell to it. Im not sure if its a washed smell or a chemical smell. but it does not smell like corn chips lol . i appreciated that. The hair has a wonderful bounce and a nice curl at the ends. And the ends itself ARE AMAZING. SOOO NATURAL HEALTHY ENDS. i am in absolutely love with this hair.
By: ju***n (Posted on 6/4/13)

I have not received better quality hair as of yet but I look forward to getting better results. Rita persistently contacted me in order to resolve this issue and I expect to be satisfied.
Write Your Own Review
Q & A
There is no product questions yet.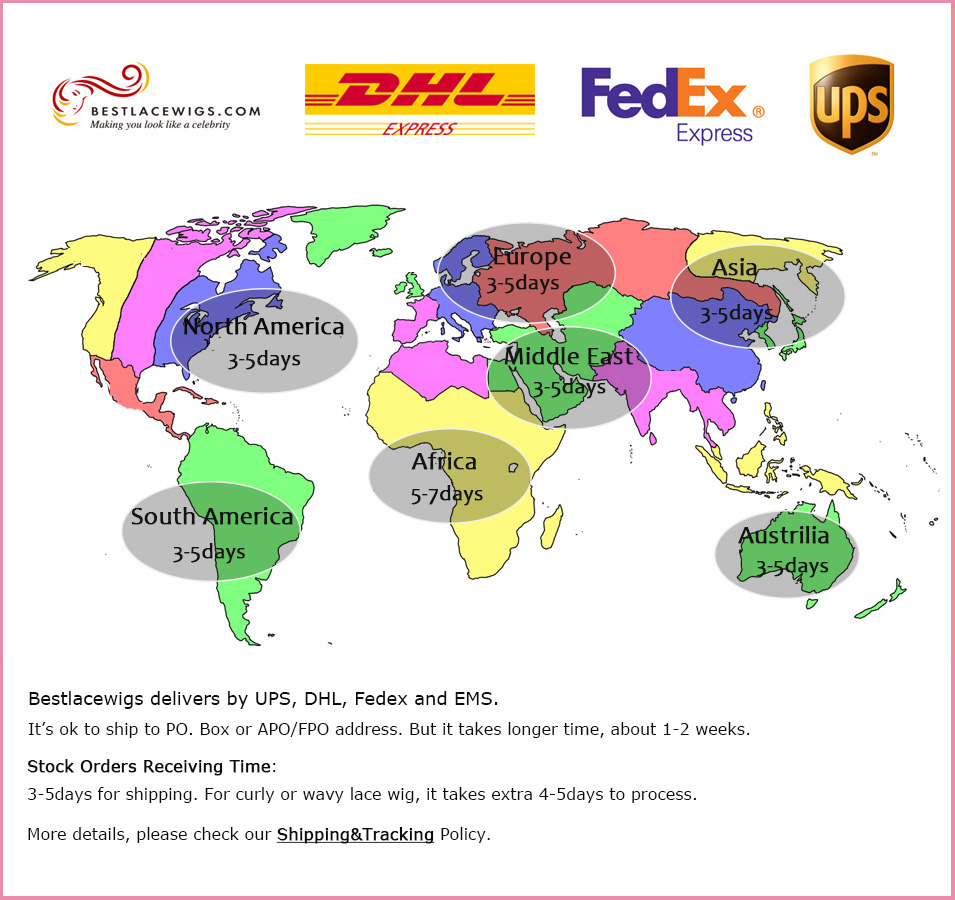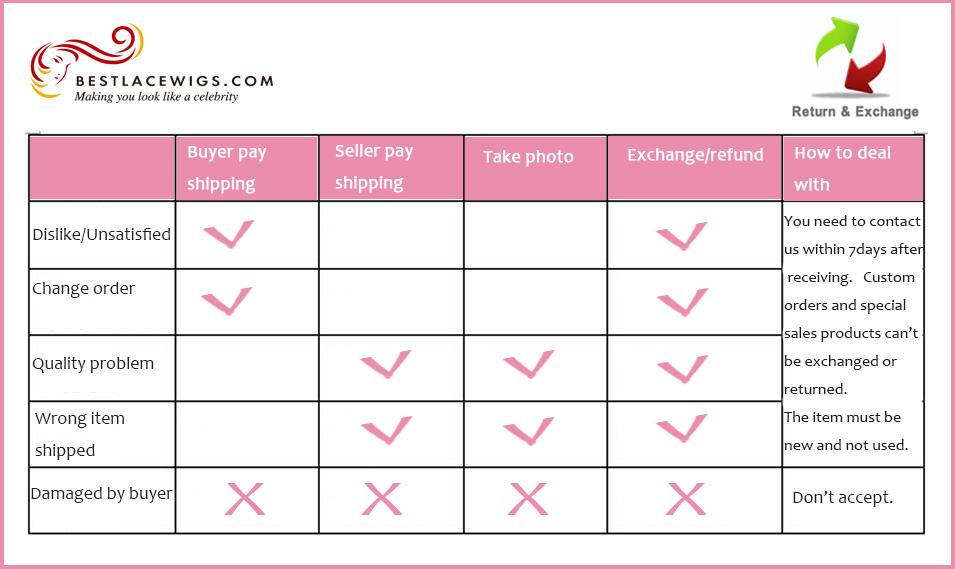 Click here to download the detail document.