Indian Remy hair wigs are among the most popular human hair wigs. With Malika Haqq hair style, you can get unique experience and feelings. With glueless lace full lace wigs, you can part and wear your hair wigs freely.
Item NO: GSW302
Photo Hair Color: #1B
Photo Hair Length: 18inches
Hair Type: 100% Indian Remy Hair
Hair Texture: Wave as Malika Haqq, not permanent
Hair Density: 120%
Hairline: Normal Hairline
Lace Material: Swiss Lace/French Lace
Baby Hair: Baby hair all around hairline
Type Of Knots: Double knots
Processing time: About 4 days
No glue! Our indian remy hair, full lace wigs and all of our glueless lace wigs are very easy to take on and off. They can help you save much time and energy, and at the same time, you can enjoy the happiness that they take to you. We provide other different malika haqq hair and remy human hair to meet your requirements. If you want to change your hairstyle in a short time, our glueless lace wigs are good choices for you! Video Reviews of Hot Full Lace Wigs With Bang Indian Remy Malika Haqq Hair [GSW302]
Customer Reviews
Customer Comments of Hot Full Lace Wigs With Bang Indian Remy Malika Haqq Hair [GSW302]
By: le***e (Posted on 12/6/16)

I finally receive my Hot Full Lace Wigs With Bang Indian Remy Malika Haqq Hair [GSW302]and I love it I had an issue cutting the lace being that it so soft but I manage it. It look so natural. The only thing was I slept with mine with a scarf to just flatten the top of the wig and it work so it lay flat other than that I love it. I just wish they sent instruction on just taken care of the wig.
By: sm***e (Posted on 10/21/16)

Supplement B3 goods are amazingly useful doing away with redcolored blotchy epidermis.
smart hoverboard sale https://www.smarthoverboardsale.com
By: do***y (Posted on 12/12/15)

I love this wig cut in layers with bangs. Glad I did not get 20 inch because 18 is long enough. Shipping was really fast. I can't remember my sales person name but she helped me out tremendously because I needed a wig for my Anniversary and everyone I pick was not in stock. I love the cap 11 fit like it was made for my head. This is my second wig from this couple will never buy from any where else again. Just a little shedding but nothing to complain about. Small medium cap is perfect. I can go on and on just such an excellent wig. I have such bad experience with wigs from China but no more.
By: co***m (Posted on 3/24/14)

I had purchased this item back in October I believe and have been wearing since November. It's a gorgeous unit. I've since dyed and layered it. Its beautiful. The density is perfect as my head is small. The best unit I've purchased. I'd like to get one custom made next time. Virgin Remy is awesome. Very little and hardly any shedding. Its simply gorgeous.
By: ok***a (Posted on 3/19/14)

Excellent!
By: sh***a (Posted on 1/31/14)

wow love it !
By: co***y (Posted on 1/8/14)

So far so good! I ordered on Tuesday, received Friday.. What! The hair came with free flexi-rods.. Cool! The hair was exactly what I purchased. It had a little smell but what hair doesn't.. That's not an issue, plus; it went away! Minimal shedding and soft to touch. I would recommend:)
By: sh***a (Posted on 12/28/13)

Received the hair really quick hair is really soft, I've ordered from this company before. I've that hair for over a year now and this hair is the same good quality so far, haven't installed it yet.
By: ne***i (Posted on 12/10/13)

Hair excellent!
By: ru***h (Posted on 12/9/13)

Fast postage. Hair in goof condition. But my invoice is incorrect. States a completely different order then what I requested or that was delivered.
By: guest (Posted on 12/4/13)

love this unit very much. very soft, no shedding. and with beautiful hair texture and bang. :)
By: guest (Posted on 11/29/13)

Just wanted to let you know that I placed my order and received my lace wig on time and I LOVE IT!! I do plan to place another in the near future.
By: guest (Posted on 11/29/13)

the side bang is very beautiful!

By: an***a (Posted on 10/31/13)

Excellent!
By: ab***m (Posted on 10/30/13)

I like this hair wig for the density is good and the wave is perfect. The processing time is short. A nice unit!
By: no***h (Posted on 10/29/13)

Very fast and nice hair, I have already tyed it and it looks still good, it dosnt have any strange smell! Very happy with the buy!
By: ac***m (Posted on 10/29/13)

This is my first time buy. I ordered this one because the cap has combs and straps, no need glue. I have sensitive skin, so it is very suitable for me. Love it!
By: eg***m (Posted on 10/29/13)

hi sara, received my full lace wig and i am truly happy, fits perfect and the curls are beautiful , i am very satisfied and thanks for great customer service

By: guest (Posted on 10/29/13)

i absolutely love this unit! the wave is awfully awesome!!!
By: guest (Posted on 9/10/13)

Great. not to thick. I just have to figure how to work with the wave. Mine is a color 4. minimal shedding and tangling. Thanks.
Write Your Own Review
Q & A
There is no product questions yet.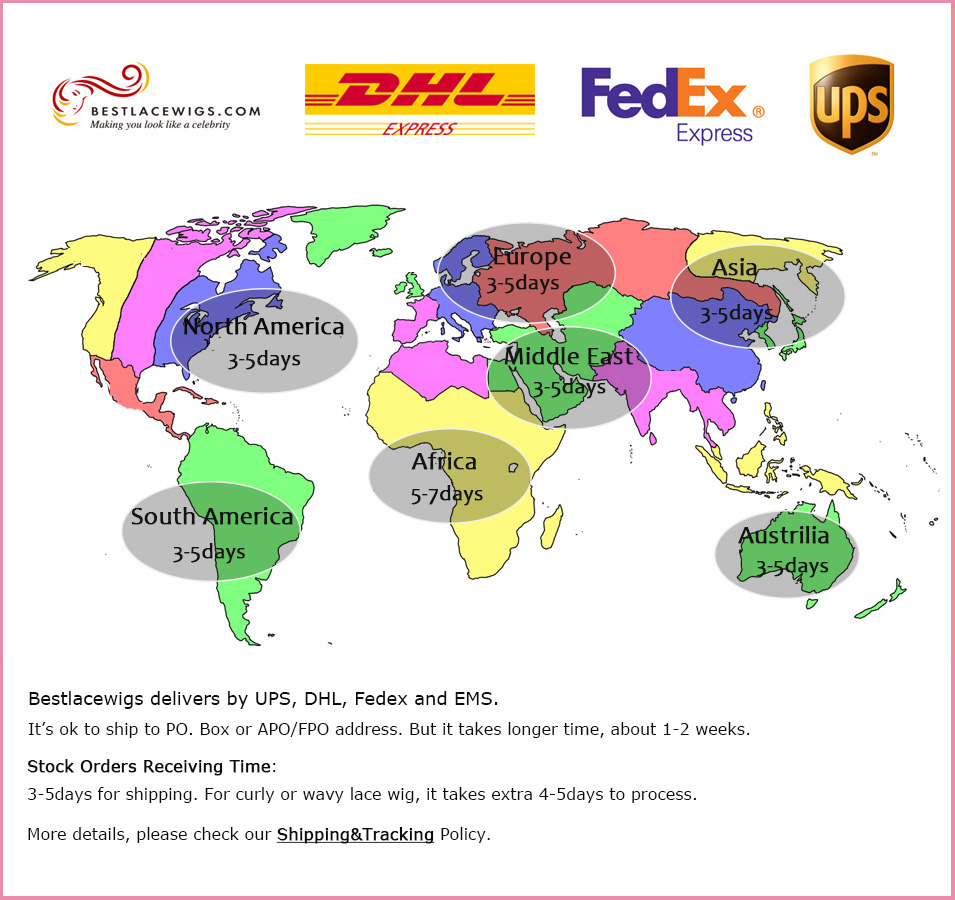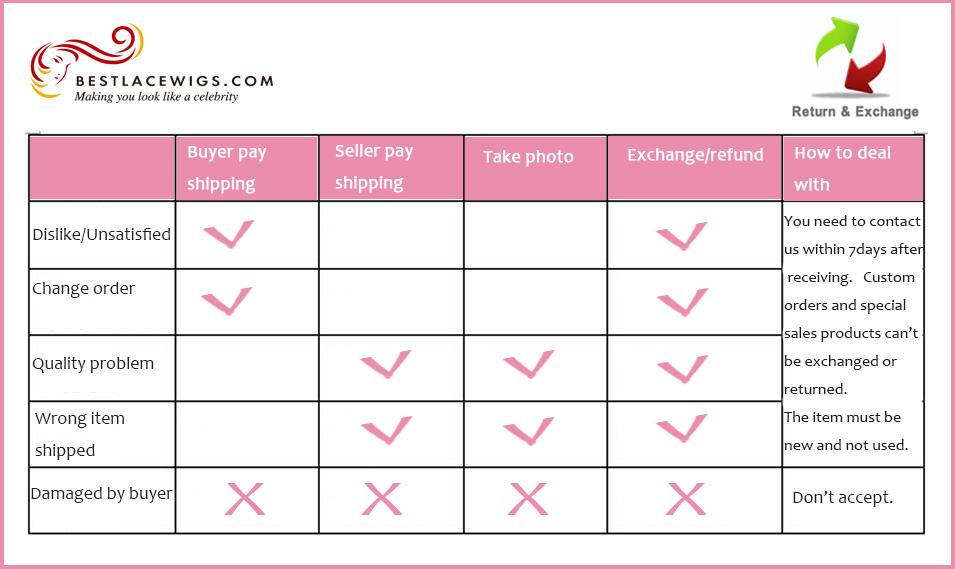 Click here to download the detail document.