Our glueless lace wigs with combs and adjustable straps are easy to be taken on and off. With full lace wigs, you can part your hair anyway you want. Indian virgin kinky straight hair is a very popuar hair style.
Item NO: GSW147
Photo Hair Color: Natural Color (#1B at root and fading gradually to 2# or 3# at tip)
Photo Hair Length: 16inches
Hair Type: 100% Virgin Indian Hair
Hair Texture: Kinky Straight

Hair Density: 130%
Hairline: Normal Hairline
Bleached Knots: Yes (about 2inches in front)
Type Of Knots: Double knots
No glue! Our virgin indian hair, full lace wigs and all of our glueless lace wigs are very easy to take on and off. They can help you save much time and energy, and at the same time, you can enjoy the happiness that they take to you. We provide other different virgin brazilian kinky straight hair and glueless lace wigs to meet your requirements. If you want to change your hairstyle in a short time, our glueless lace wigs are good choices for you! Video Reviews of Kinky Straight Virgin Indian Hair Glueless Lace Front Wigs [GSW147]
Customer Reviews
Customer Comments of Kinky Straight Virgin Indian Hair Glueless Lace Front Wigs [GSW147]
By: mo***e (Posted on 9/29/16)

Great wig, I love it and everyone is giving me compliments!
Pros: It is like a natural blowout. It has a great thickness, just train your part so that it won't look so fake. Again, I love it!
Cons: Their natural color is more like a number 2, so if your hair isn't brown then I suggest ordering the 1B. Lastly the hair doesn't hold curls from a curling iron or flat iron well, however, it hold curls from flexi rods. So if you need to add a quick curl, it's going to drop. Plan accordingly.
Again I love it.
By: an***n (Posted on 9/21/16)

Thank you guys so so much! This hair is beautiful and feels soft!!
By: ma*** (Posted on 8/24/16)

I love this hair sooo much, its perfect!!! it is so full i have a 130 density in a 18" its true to length and its just so beautiful!hair sheds a little nothing major only like 2 or 3 strands.Linda is so patient and nice. Thank you I will absolutely order from here again. This hair is worth it . Omg this hair is beautiful thank you once again

By: ja***e (Posted on 8/24/16)

So I've been wearing this wig practically everyday for the last 4 months, it's my go to wig now. I purchased it in the 20". It's acts just like human hair. It's easy to straighten and easy to maintain. The only suggestion I have is if you feel that it's getting matted or tangle, just do a co-was with a cheap conditioner, let it sit for the rest of the day or night, and you should be good. Other then that it amazing!
By: mz***x (Posted on 8/16/16)

Excellent product! No smell or shedding.
By: qw***e (Posted on 8/4/16)

Let me tell you how fleeky this hair is. No shedding, no tangling and the curls hold so well!!! Definitely would order again.
By: be***a (Posted on 6/16/16)

Loved it. Ordering a second one now. My review is on YouTube (Tina Markisha).
By: wa***a (Posted on 6/6/16)

This unit is wonderful, far exceeding my expectations! The hair is soft and very realistic to African American hair. I co-washed it using an Argan oil type shampoo and conditioner and the hair responded very well. I did noticed a small amount of shedding at first and even less after it was washed and conditioned. I ordered a number 2 which is a little lighter than number 2's from other companies but I'm able to rock this beauty with no problem at all. When I ordered this unit, the plan was for it to be a back up to units I already have but things has changed, this unit is now my new primary. Customer service was great using the on line chat. I will be making another purchase very soon.
By: guest (Posted on 5/13/16)

I received my hair 2 weeks ago and since having no problem with it. No shedding. I absolutely love the hair, it's soft and thick. I will surely buy other products again and again.
By: guest (Posted on 5/12/16)

I received my hair 2 weeks ago and since having no problem with it. No shedding. I absolutely love the hair, it's soft and thick. I will surely buy other products again and again.
By: guest (Posted on 5/9/16)

I looooovvvee this unit! I get so many compliments when I wear this unit! It looks so natural! I am so glad I bought this unit!
By: ad***1 (Posted on 3/17/16)

This review is coming bit late as I ordered my wig in Oct and received it in Nov, however I wanted to spend some time using the wig to be able to give an informed opinion... My first commendation is for the customer service i received which was fantastic!! I was helped by Maggie and as a novice to lace wigs, I had a lot of question which she was very quick to respond to fully. She also made sure that I got the wig before my birthday which as a custom order meant it had to be sped through and I am still really grateful for that.
The hair itself was gorgeous as every one else has attested to so I wont dwell too much on that. However the wig cap itself, though custom was still a bit big for me.. I had it cut and straightened by my stylist and will warn you not to use really hot heat tools on the hair though as it does alter the hair which you wont realize until its washed. It causes matting and eventually a lot of shedding and breakage of the hair... I have made some mistakes and the unit has thinned out... as I said before, I was a novice. However, overall I really love the quality of the hair and will order another unit. I just think it should come with clearer recommendations on the maximum heat temperatures that can be used for styling.
By: ki***l (Posted on 3/13/16)

I received my purchase and i love tge thickness of the hair. 20Inch is giving me life!!! Just in time for spring break. Soon install before vacation. Love this wig.
By: na***i (Posted on 3/11/16)

Beautiful hair!!!! I absolutely LOVE it!!!!!! I'm a very loyal and happy customer!!! Thank you!!
By: ja***a (Posted on 3/8/16)

I LOVE this wig!!!! The hair is soft and the color is perfect. This hair matches my hair texture perfectly!! Maggie was great with helping me get the wig before a job interview and convention that I have to go to. I've received so many compliments on this hair. It is a bit thicker than I anticipated, but a quick flat iron helped tame it!!! I also like that the hair goes back to its kinky texture once wet. This wig is the BEST!!! Thank you again so much!!!
By: li***a (Posted on 3/7/16)

Beautiful wig! So super soft! I get so many compliments. Everyone thinks it is my natural hair! My husband loves it.
By: da*** (Posted on 3/1/16)

I purchased my wig on 02/10/2016. I didn't recieve it until a couple of weeks later because I had some added specifications. It was 20 inches, natural hairline, swiss lace, and baby hiar all around. First things first this hair is gorgeous. Soft, really bouncy, it moves really well very similar to natural hair. It straightens beautifully, and I look forward to curling it as well. THIS HAIR SHEDS. I don't know if it's because I got swiss lace, but I've probably lost about 4 handfuls of hair just from finger combing and brushing through it twice. Also I asked for baby hair around the perimeter and there was none, despite waiting an extra five days for them to customize this wig for me. I was very disappointed with the shedding and lack of baby hair, but I still love this wig. I'd recommend getting the silk base even though it cost a bit more. I didn't and I wish I had. But overall I'm mostly satisfied with the product. The hair is gorgeous and it looks great on me. Love the quality of the hair. Four stars just for that itself.
By: an***s (Posted on 2/14/16)

This wig is amazing. Shipping was great. The hair is very soft and very manageable. I sewed the wig down but it lays very flat with just the combs and adjustable strap. This is by far my favorite wig!
By: vi***a (Posted on 1/27/16)

Pretty I love the natural texture
By: n/***a (Posted on 1/25/16)

Just recently purchased this hair and have been wearing it in its natural state for about 2 weeks. I love the hair density and texture, its softness and the natural resemblance of African American hair. The shipping and handling was amazingly fast! Received purchase within 3-4 days. Hair did not have an odor upon receipt. However, the only con which that I can see so far is that the hair does shed (which I know all hair does), I would rate it between minimally to moderately on a scale. It also tangles minimally but not excessively. Other than those two cons, I truly like this hair and will continue to order from BLW.
Write Your Own Review
Q & A
There is no product questions yet.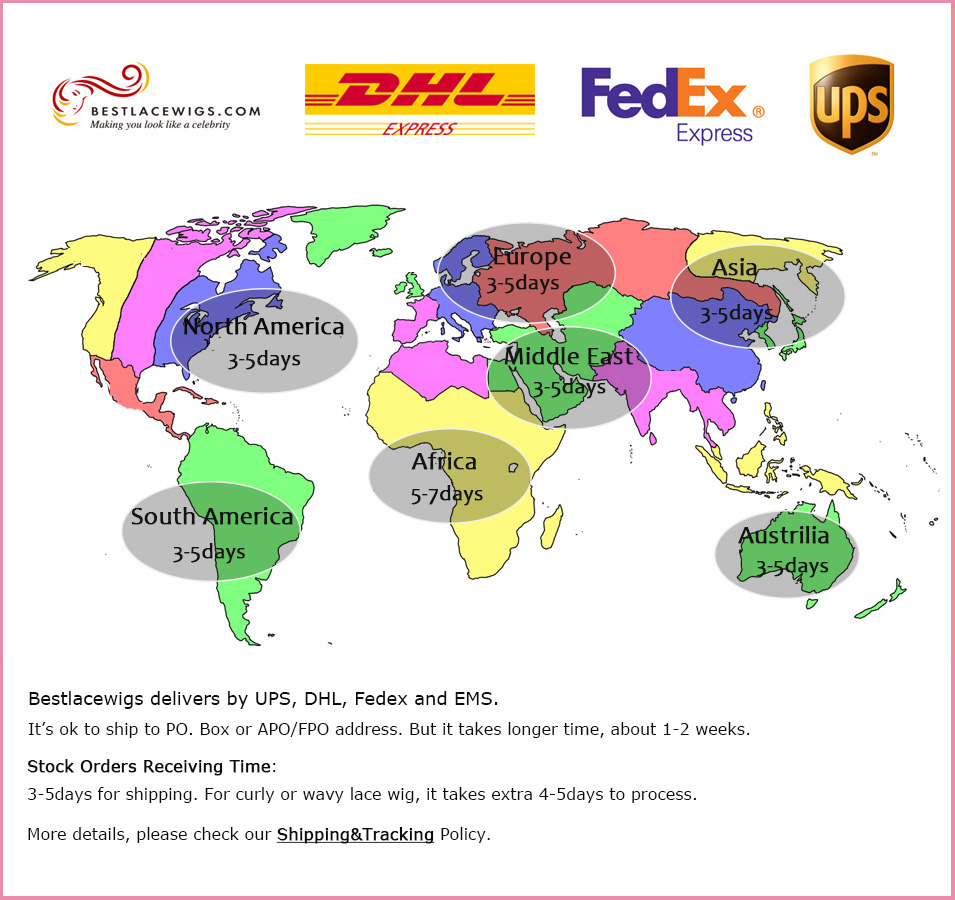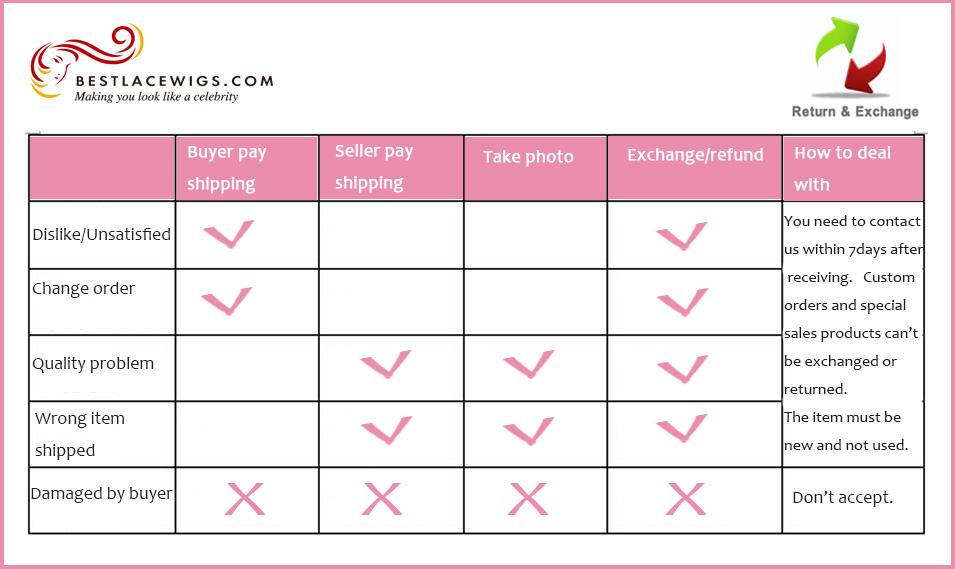 Click here to download the detail document.