For our straight hair of lace front wigs, you can curl them to the style you like, but too tight curl is not very good for our Remy hair, it may cause shedding and tangle. If you want to dye the Indian Remy hair, it is only allowed dye light color to dark color.
Item NO: SW080
Photo Hair Color: 1b# off black
Photo Hair Length: 20inches
Hair Type: 100% Indian remy hair
Hair Texture: Silky (Non-Yaki)
Hair Density: 120%
Hairline: Normal Hairline
Lace Material: Swiss Lace/French Lace
Baby Hair: Baby Hair In front
Type Of Knots: Double knots
Lace front wigs are cheaper than full lace wigs. And we can ensure that the quality of lace front wigs is very good as the hairs are 100% human virgin hair. For our many lace front wigs such as silky striaght hair and straight hair wigs, you have many choices to the color and hair length. Many of our other kinds of wigs are very beautiful, like straight lace front wig and black women hair. No matter what kind of wigs you like, just come to our website, you could find them. Video Reviews of Lace Front Wigs Straight Indian Remy Hair [SW080]
Customer Reviews
Customer Comments of Lace Front Wigs Straight Indian Remy Hair [SW080]
By: je***a (Posted on 9/20/16)

This is my 4th purchase here. Quality hair as always! And the price is really cute! Love Bestlacewigs!
By: bi***r (Posted on 9/5/16)

I really love the way it is beautiful it's really sore it looks so natural
By: ko***k (Posted on 8/23/16)

Thank you for processing my order so promptly, I will always recommend you!
By: la***a (Posted on 12/4/15)

I ordered my wig, and it was shipped the same day.The hair is silky soft.The length is exact. I got the color #2,it looks a little light for a dark brown. I thought it was a #4 by mistake. But I still love it. It's something different from my usual color #1B. I'm sure I will get use to it. Thanks!
By: su***y (Posted on 10/26/15)

I must have emailed bestlacewigs like 8 times and every time they responded probably customer service is great as far as the unit it could be more but overall the hair texture was soft curled well and minimal shedding even after washing. Cap was customized so it fits perfect love my unit love BLW.
By: na***a (Posted on 2/21/15)

I've brought this hair, it's beautiful, soft & the ends are nice. It curls great, however the curls did fall pretty soon & the cap is big.
By: sh***r (Posted on 12/17/14)

This was the best straight unit I have had. It lasts so long. I have bleached it and dyed it 3 Times and it is still pretty and has all of it body. It hasn't tangled or shed. I ordered this unit last year sometime so this is a very honest opinion.
By: eb***y (Posted on 10/30/14)

Quick delivery, ordered wednesday arrived monday,
thick hair, for who likes a full head is great, I am experiencing a little tangling on the ends
hair is soft, nice colour and easy to style.
I recommend and will buy again from BLW

By: al***s (Posted on 5/25/14)

I absouletly love the texture of the hair! no smell no sheeding! this is the best hair I have ever had! This is defintely 5A hair! vendor communicated the whole entire time to let me know the proceess! I WILL ORDER FROM BESTLACEWIGS AGAIN AND AGAIN! great price! I LOVE IT!!!!!!!
By: al***a (Posted on 4/15/14)

Daughter loves it
By: re***y (Posted on 4/12/14)

my best seller ever... thumbs up to summer .. hair was lovely.. yea there was a mixup with the hair.. but I still love the hair..no shedding can be coloured as well.. its a great transaction in general..
By: ri***e (Posted on 2/10/14)

Excellent!
By: ce***m (Posted on 1/31/14)

Ordered this wig on Monday night and received it Thursday. Customer service was great and I ordered the sw083 in color #1 (jet black) I washed the unit, let it air dry, flat ironed it, and she is a beauty! The density isn't as thick as I would like but it's okay. Very minimal shedding and I love the texture. Super soft! I'll purchase again.
By: an***m (Posted on 1/26/14)

Wow!!! This is the ultimate Pocahontas wig! I feel like a Indian goddess in this unit. A true 20 inch silky human lace wig for an unbelievable price. I will see about posting a pic.
By: pa***m (Posted on 12/13/13)

I received this wig in 3 days. I love it. The wig I got was a #2, 16inch. It was a little thin for me when I first received it but after wearing it and washing it for 3 days it became slightly thicker. Little shedding, nothing major. It's very soft. I can't keep me hands off of it. I would recommend this wig to anyone
By: va***a (Posted on 12/4/13)

Absolutely gorgeous hair !!!! I will definitely order more
By: va***a (Posted on 12/2/13)

Absolutely gorgeous thick and beautiful long hair I'm in love !!!! I will definitely order more thank you so very much
By: guest (Posted on 11/26/13)

I received my wig in just two days just in time for my vacation! I love this wig! It's east to style and holds curl well. You can also scrunch it while it's wet to give it a wavy texture. Thank you best lace wigs!
By: li***y (Posted on 11/24/13)

This is my 3rd order of this hair. dyed it black, then bleached in blonde. took both very well. delivery is always fast. love this hair
By: au***y (Posted on 11/3/13)

Good hair
Write Your Own Review
Q & A
There is no product questions yet.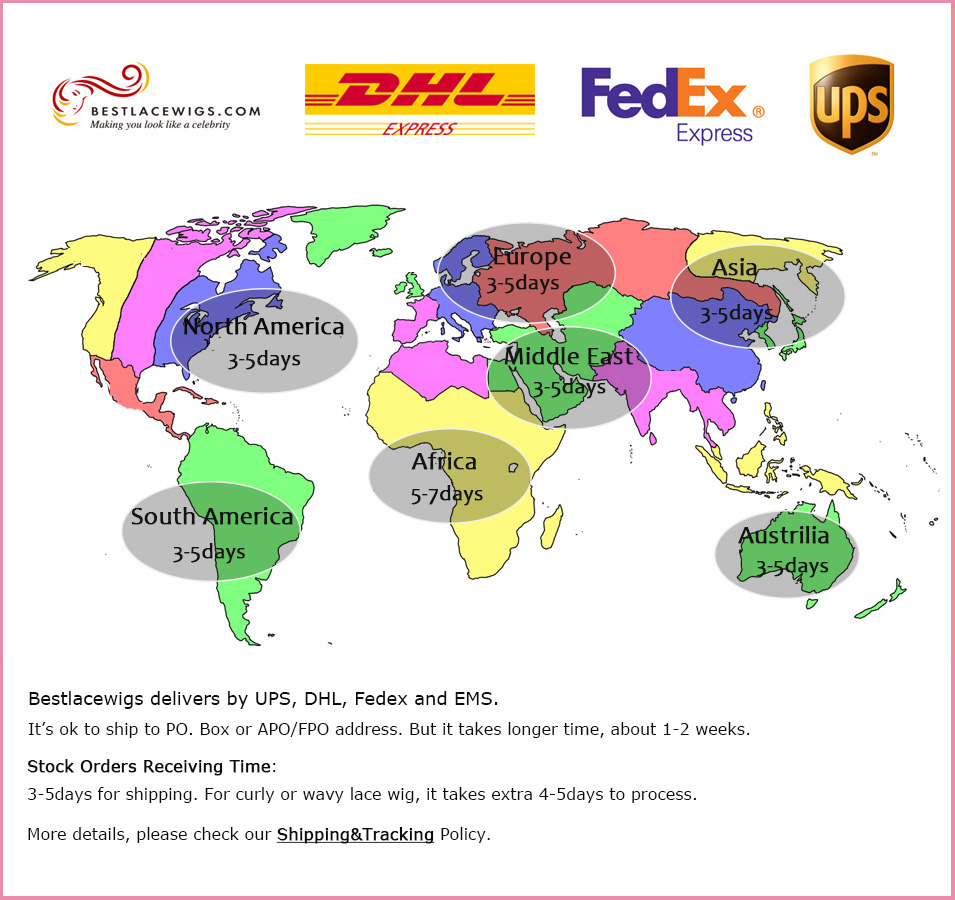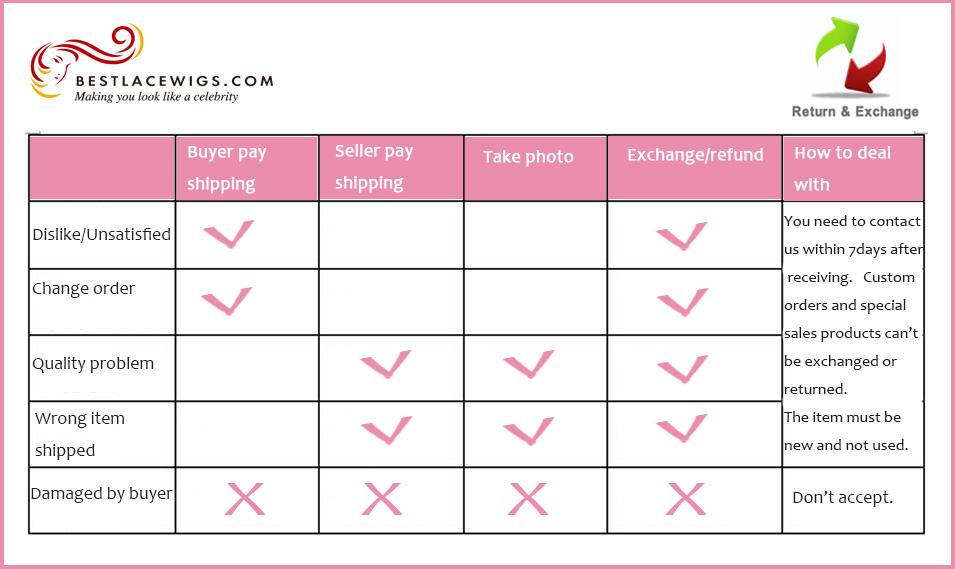 Click here to download the detail document.