Use your fingers to restyle the deep wave virgin human hair of our lace front wigs. Maybe this way is very better than using brush, as the brush may take the problem of the shed and tangle. For lace front wigs, you can part in the front. Take good care of them, you can use it for a very long time.
Item NO: SW092
Photo Hair Color: Natural color (#1B at root and fading gradually to 2# or 3# at tip)
Photo Hair Length: 18inches ( 22inches on the manikin head)
Hair Type: 100% Virgin Human Hair
Hair Texture: Silky (Non-Yaki)
Hair Density: 130%
Hairline: Normal Hairline
Lace Material: Swiss Lace/French Lace
Baby Hair: Baby Hair In front
Bleached Knots: Yes (about 2inches in front)
Type Of Knots: Double knots
Lace front wigs are cheaper than full lace wigs. And we can ensure that the quality of lace front wigs is very good as the hairs are 100% human virgin hair. For our many lace front wigs such as curly lace front wigs and curl virgin hair, you have many choices to the color and hair length. Many of our other kinds of wigs are very beautiful, like curly lace wig and glueless lace front wigs. No matter what kind of wigs you like, just come to our website, you could find them. Video Reviews of Human Virgin Lace Front Wigs With Deep Wave Hair [SW092]
Customer Reviews
Customer Comments of Human Virgin Lace Front Wigs With Deep Wave Hair [SW092]
By: ga***y (Posted on 10/19/16)

It's been almost a year since having this wig, and it certainly lasts so long! I've had a great time protective styling with this unit. The only cons about it for me are when I first received it, when I went to wash it, the smell was very a strong unpleasant smell, almost like a hint of sulphur to it. The only thing that seemed to cut the smell out was antibacterial body wash and letting it soak it in it. Also when detangling when it is wet, there seems to be a good amount of shedding, but since the unit is so full even in the normal density it doesn't make a noticeable difference I seem to find. Overall a GREAT investment. I have worn it as is at 20in, straightened it, cut it, and since I got it in the natural color, I am considering dyeing it!
By: kl***l (Posted on 10/14/16)

I love the wig! Perfect!
By: ev***s (Posted on 9/7/16)

Excellent product I am happy with my order, and the representative communicate with you very we'll.Definitely recommend!
By: lu***s (Posted on 7/2/16)

This is my 2nd lace front and boy do I Luv it! This one will definitely get lots of wear......It was definitely worth the wait........I may even go back for a full lace front...... :)
By: qu***e (Posted on 4/24/16)

I love this wig!! The curls are really pretty and its full. This is shedding but only a little.
By: as***y (Posted on 12/16/15)

Thank you So much for this unit, I just received it and applied it soon after, I love it! Its so natural and beautiful and full! Thank you again!
By: me***a (Posted on 1/14/15)

I ordered this wig twice now and I looove it fast delivery great quality and it looks just like the picture even better after I co washed it.. thank you best lace wigs for great quality wigs for a great price!!!
By: pe***l (Posted on 10/6/14)

When I got my hair I was very satisfied with it. I got more than I what was expecting. I gave it four stars because I haven't used it yet but when I run my hands through it, the hair doesn't shad. I will be buying more later.
By: la***e (Posted on 7/22/14)

love the hair on site, the smell is amazing... havent installed it as yet, but i know im going to love it
By: ba***a (Posted on 7/19/14)

Excellent!
By: je***r (Posted on 7/17/14)

Love the hair exactly what I was looking for
By: la***a (Posted on 6/26/14)

second time ordering hair , the hair is great , the ends are great , no smell just regular hair smell . shipping was very fast honestly i would highly recommend this hair 100% the price is booming the hair is even better :) thank you !
By: mo***a (Posted on 5/18/14)

I'm very happy with this hair! It is so soft the wave pattern is just beautiful! This hair is exactly how it was described and I will recommend anyone to get this hair.
By: na***a (Posted on 5/4/14)

Very pleased with product. Quick delivery. Will refer product
By: lo***m (Posted on 1/4/14)

This wig is by far my favorite unit. She is full n easily manageable. I colored it with easy n she looks very natural. I will definitely be buying another one of these units soon. I gave it a 4 because it had a pull string. I pulled it tightly n sewed it together n cut the pulley off. But this unit is AWESOME.
By: da***a (Posted on 12/11/13)

I love this hair. It came on time and I haven't seen any shedding. I can't wait to install it I'm just waiting on my closure.
By: ma***a (Posted on 12/7/13)

Fast shipping great quality hair!
By: eg***e (Posted on 11/30/13)

its exactly what i expected though i have not fixed it , definitly will order more
By: ka***a (Posted on 11/27/13)

I am happy with the product :)...fast delivery
By: lo***m (Posted on 10/23/13)

I love this chinese virgin deep wave hair, with the lace front cap, I can also wear it without glue! So great!
Write Your Own Review
Q & A
There is no product questions yet.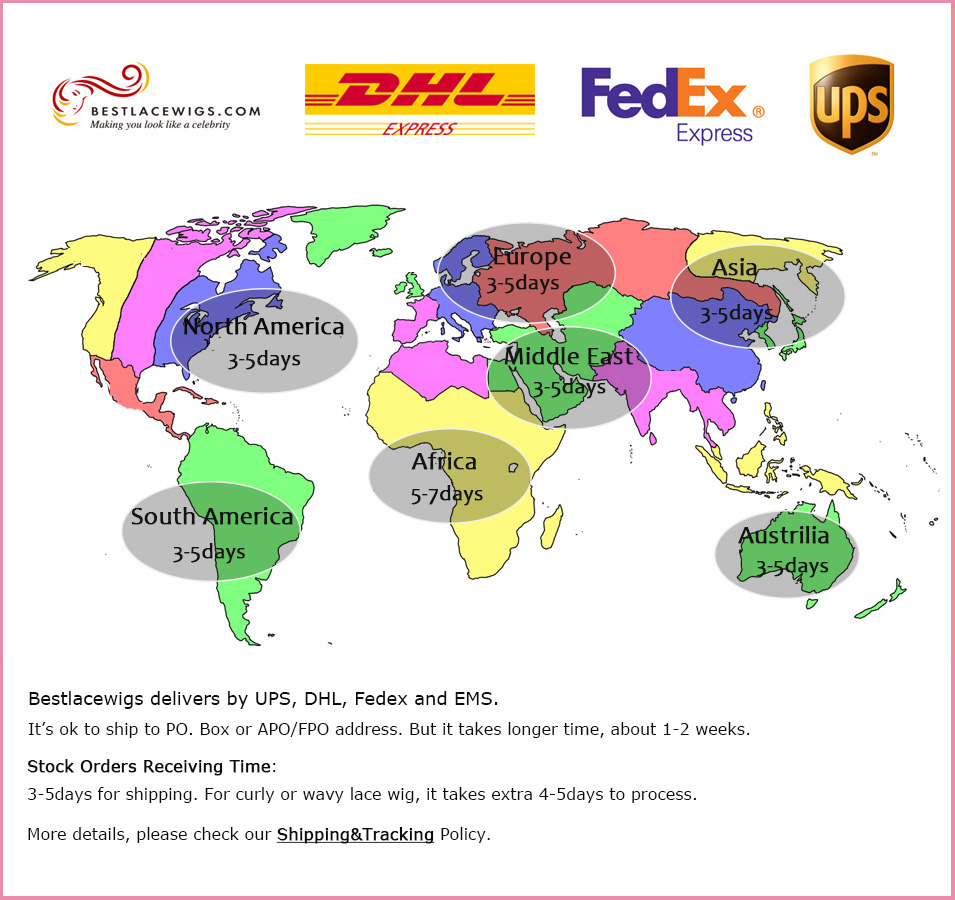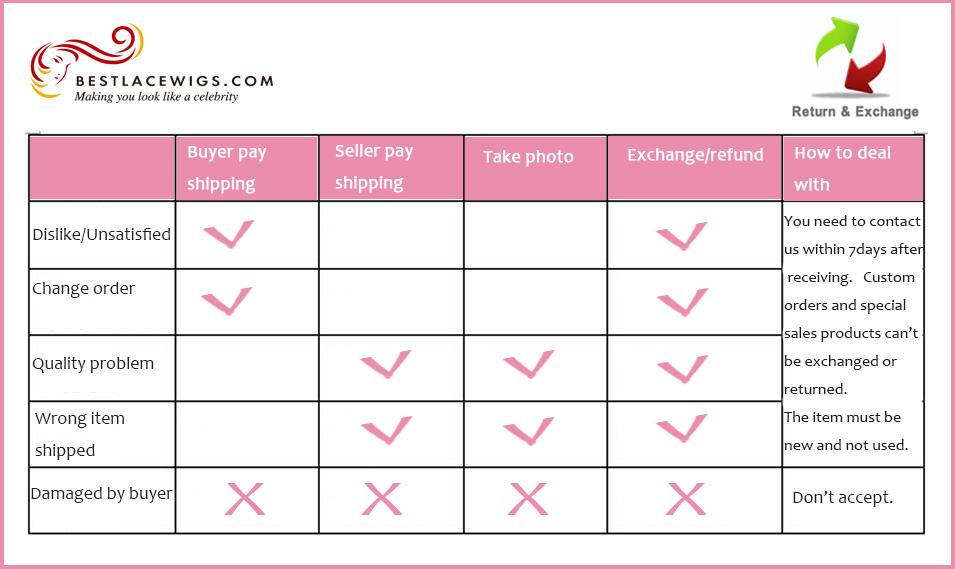 Click here to download the detail document.