For this kind of hair weave, you can choose straight hair or curly hair.One piece of this product, if you want your hairs get much longer and thicker, two or three pieces is better and all of our products over $99 are free shipping worldwide.
Item NO: SMW442
Hair Type: Indian virgin hair
Available Hair Texture: Straight
Quantity: 1 bundle
Weight: 95 grams per bundle
Our brazilian hair extensions is 100% human virgin hair, as well as our other hair weaves. Virgin Indian hair weave could be straightened, such as brazilian virgin hair and brazilian hair extension. All of our hair weaves like virgin brazilian hair extensions and brazilian straight hair have many choices to the color, you can select what you like most. Except hair weave, we also have hair wigs and hair extensions to help you possess your dreamy weave hairstyle.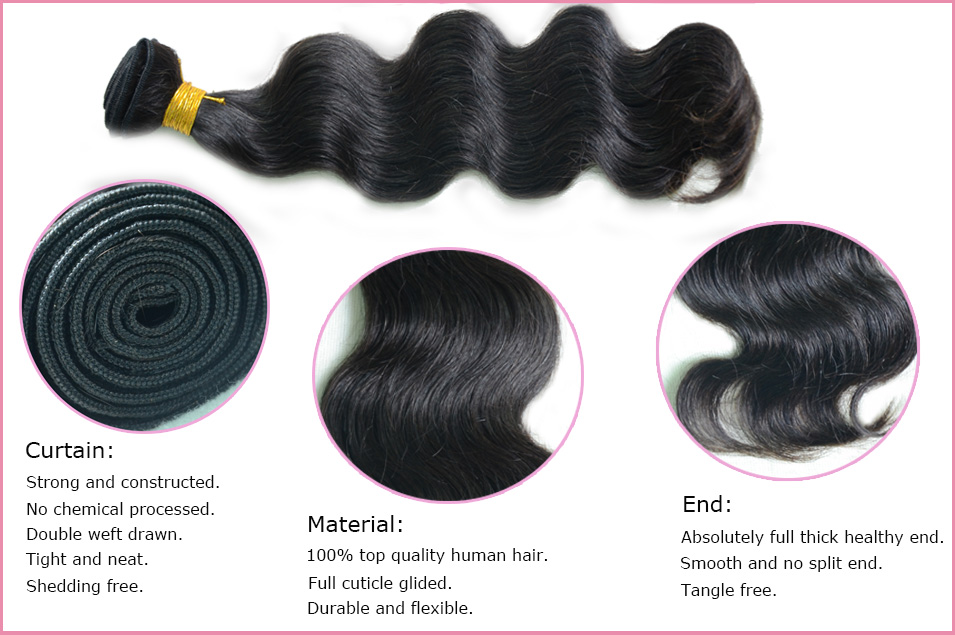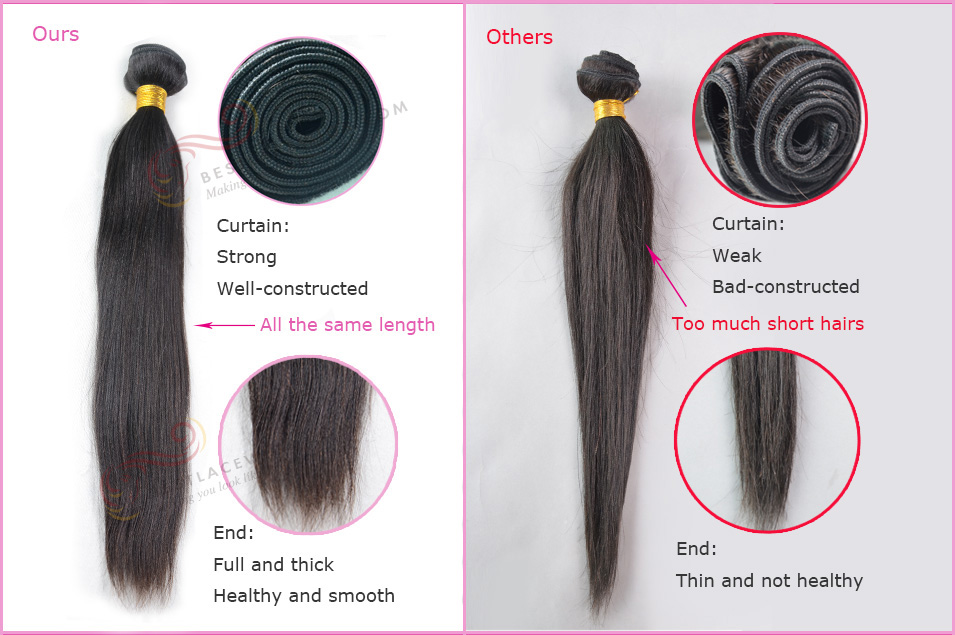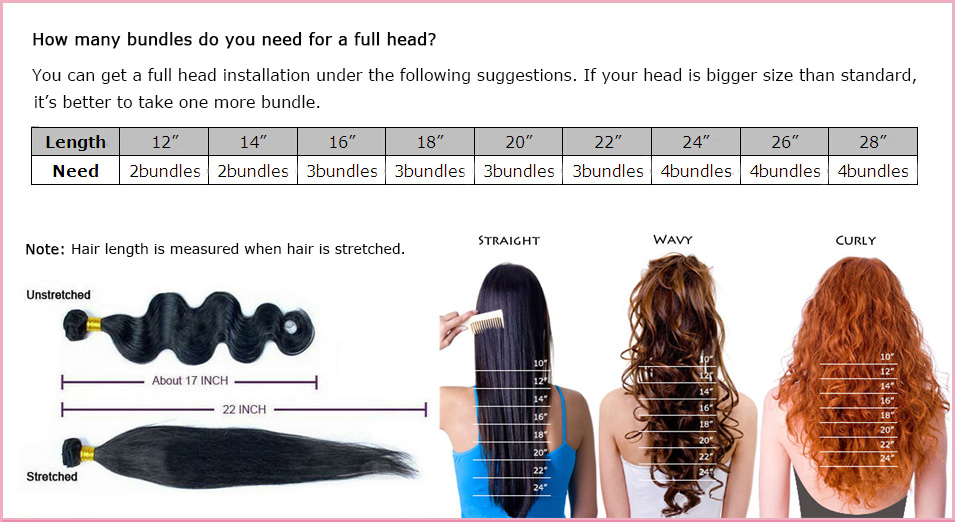 Customer Reviews
Customer Comments of Straight Virgin Indian Hair Weave 1Pc [SMW442]
By: ch***y (Posted on 10/8/15)

The hair is the bomb! I truly enjoyed shopping here and will shop here again. I have no problems what so ever with this hair
By: ke***a (Posted on 2/10/15)

I love the hair and the speedy processing time. I ordered on a Monday and received the hair that Thursday. I love the hair and the quality the only reason I gave the rating only 4 stars is because there was little to no wave once I co washed.
By: la***a (Posted on 2/4/15)

I really like shopping with Mrs Linda...she is very accurate n will keep in contact with you. I will be shopping with you all again.
By: ja***a (Posted on 12/31/14)

So this is my first time purchasing hair from Bestlacewigs and I have to say I am very satisfied . The communication was great Sara helped me out as best as she could making sure that I would receive exactly what I asked for. The hair had no funny smell the bundles are thick , I did a finger comb through the hair and only got 1 strand of hair. I have not co-washed it yet because I don't plan on installing till next week.
I would definitely this website to others
Btw shipping was fast.
Thanks Sara will be ordering again very soon :)
By: mi***a (Posted on 12/19/14)

I read a lot of feed back and am very happy I chose Bestlacewigs. Ordered my hair on Tuesday and got it on Friday. No smell, very soft, true to length. Haven't install it yet, but look forward to doing it next week for my birthday. Thank you for my gift.
By: za***b (Posted on 12/12/14)

Hair feels soft. Fast postage. Can't wait to rock this hair. Will definitely be purchasing more virgin hair from ur company.
By: as***a (Posted on 11/26/14)

Evening though i had someone difficulites getting the package because i wasnt home, everything is wonderful. always satisfied with your product!
By: te***a (Posted on 11/13/14)

I love this hair. It is soft and smells clean. I washed it twice, conditioned, and let it air dry. I got it installed today and it is beautiful. It has not shed and the ends are full. I will be ordering again. The product arrived just as the picture too.
By: he***r (Posted on 11/8/14)

I have not had this hair installed yet, but it was definitely what I wanted. It is soooooo soft and does not have a smell. I shampooed and deep conditioned it and tangled it up on purpose while washing to see if it would stay that way and after i rinsed it and combed it out the comb went through just fine with VERY MINIMAL shedding!
By: mi***e (Posted on 11/3/14)

I am very pleased with the way my customer service representative handled my complaint. Linda sent me the hair that I was missing the very next day, and she kept in contact with me to ensure that everything was okay with the hair.
By: to***e (Posted on 10/1/14)

Absolutely beautiful take it from someone who really know her hair,no dry ends,no tangles,no shedding before after washing.
thank you Abby
By: ta***n (Posted on 9/29/14)

The hair felt soft and it was tangle free, looked exactly like the picture and the bundles were really thick, which I love. definitely gonna be ordering from this company again. haven't yet washed or installed it.
By: sh***n (Posted on 6/27/14)

the shippin is the best 2nd time ordering in less than 2months and both times my hair took 3days to deliver.Will b ordering again.The hair feels and look great.Flex rod my weave and the curls were wonderful.Thanks for the free lashes but I dont wear it.
By: ta***a (Posted on 5/19/14)

Thank you so much for your service I will be buying from you again the hair is wonderful.....
By: di***e (Posted on 4/25/14)

Nice hair love it will order it again thanks .
By: ch***a (Posted on 4/6/14)

Hair looks and feel good but havint used it yet
By: lo***e (Posted on 3/22/14)

Great communication and tries to satisfy customers.
By: em***e (Posted on 3/21/14)

Great hair,soft,true to lenght and bleach and dyes so well.i recieved it in 2 days. A great communication and customer service.thank you soo much for the quality
By: er***c (Posted on 1/27/14)

Hair is nice and soft and ends are full I love this hair I will continue to purchase hair from this company
By: ka***l (Posted on 12/2/13)

Bundles are not as full as I thought. Will install and give update on next
Write Your Own Review
Q & A
There is no product questions yet.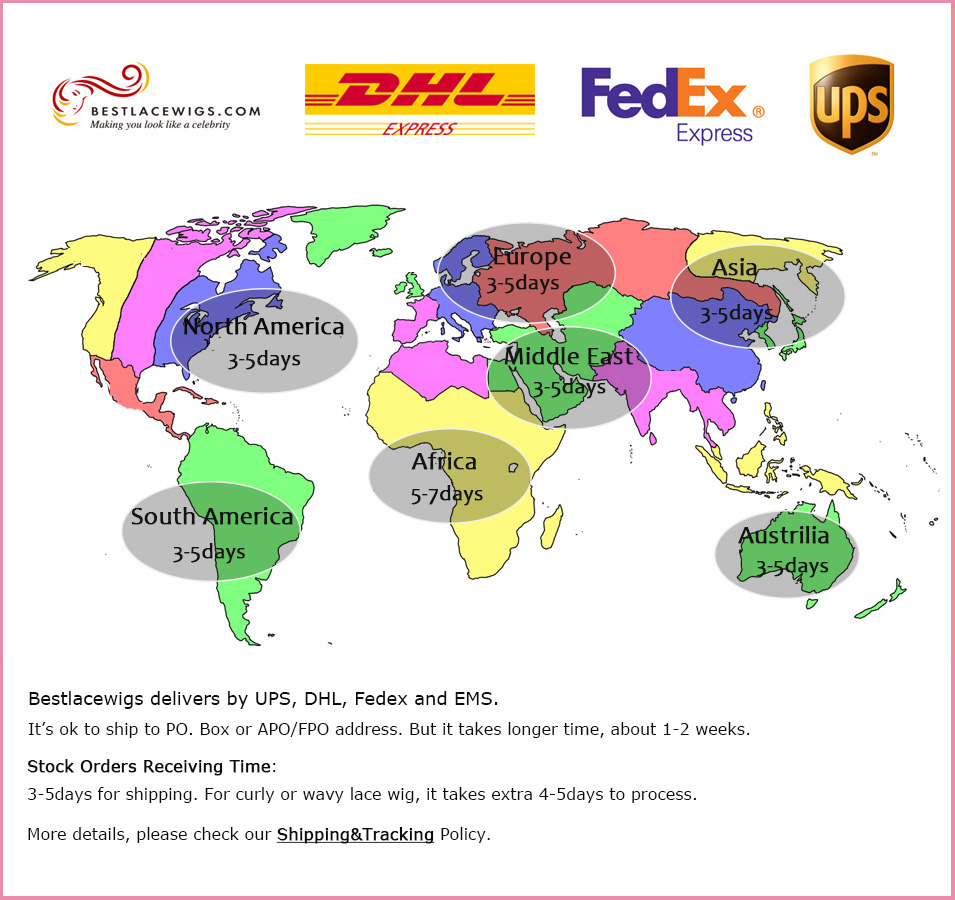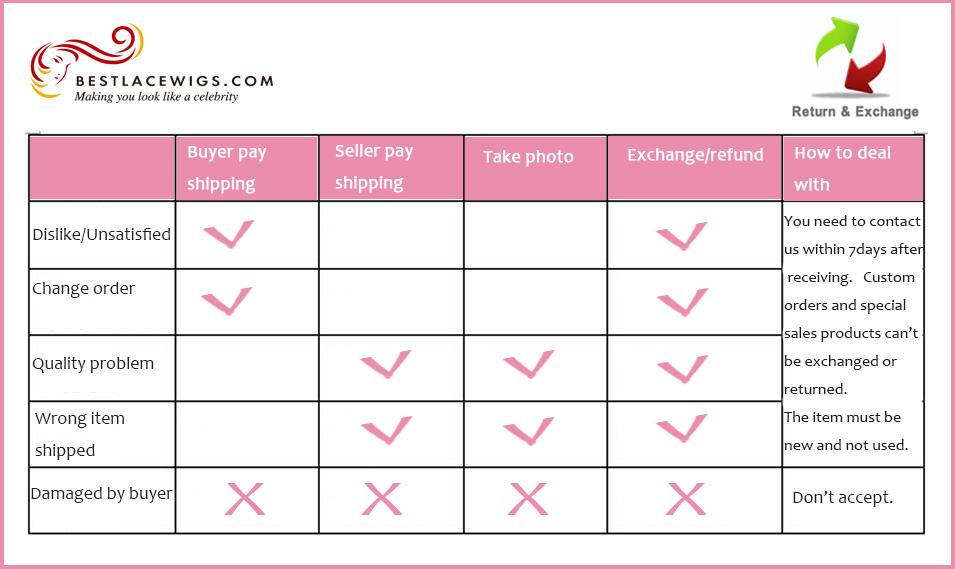 Click here to download the detail document.