How to Order
How to buy from bestlacewigs.com is very easy. You can check the instrutcion as below.:
If you meed any other question when ordering, please feel free to contact us:
bestlacewigs@yahoo.com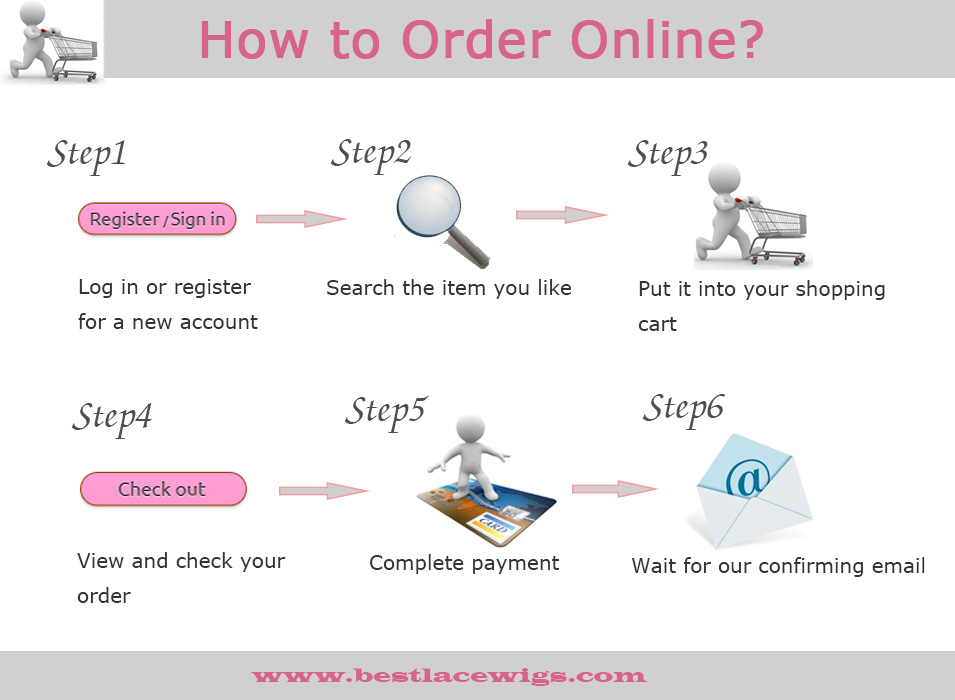 Company
BLW Policy
Shopping Guide
Products Info
Compare Products
You have no items to compare.
My Wish List
Last Added Items
You have no items in your wish list.